Spain to criminalise denial of Holocaust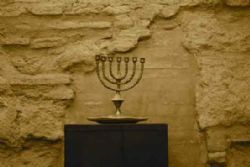 More than half a Millennium after the expulsion of the Jews from Spain, the Spanish Minister of Justice has revealed that denying the Holocaust is to be made a criminal offence.
Alberto Ruiz Gallardon announced the introduction of a draft bill, which will make it an illegal act to both apologise for, or to deny any crimes associated with genocide or the holocaust.
The law will be approved by the centre-right Partido Popular later this year by the centre-right Government and brought into force during 2014.
Earlier this month the central PP government called upon the PSOE regional government of Andalucia to authorise Jewish weddings in a number of the regions' historical buildings, such as in Cordoba's historic Synagogue.
Meanwhile, later last year the government announced that Sephardic Jews who could prove a connection to Spain would be eligible to claim Spanish Citizenship without having to first complete 1 year of residency in Spain.