Telefonica fined for anti-competition agreement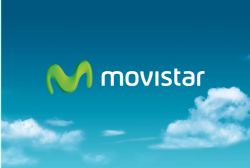 Spain's Telefonica and Portugal Telecom have been fined a combined total of €79 million for agreeing to not to compete against each other in their core markets.
Europe's antitrust commission fined Telefonica €66.9 million and Portugal Telecom €12.3 million over the agreement, it said in a statement released yesterday.
The companies had included a "temporary non-competition" clause during their 2010 negotiations over Telefonica's purchase of Portugal Telecom's stake in the jointly owned Brazilian mobile operator Vivo, in which saw Telefonica paid €7.5 Billion.
The agreement was formulated between September 2010 and February 2011 and meant to be in place until the end of the year. The European Commission opened it's investigation during this period.
The non-competition agreement went against European competition rules and hindered attempts by the EU to integrate its alreadyfragmented telecoms sector, according to the EC.