Bankinter posts 31% drop in 2012 profit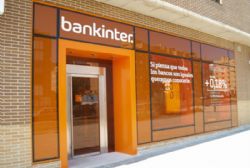 Spain's Bankinter posted a 31% decline in 2012 net profit on Thursday, beating analyst forecasts even as a tough economic backdrop sparked a rise in bad loans and a hit from bad real estate investments.
Net profit came in at €125 million compared to a forecast of €117.8 million by analysts polled by Reuters, but well below Bankinter's own predictions for a €130 million profit for the year.
The mid-sized lender, one of Spain's healthier banks which was less exposed than others to the country's property crash, said its bad loan ratio was 4.28% at the end of 2012, up from 4.02% at end-September.