Statutory Residence Test to come into force in April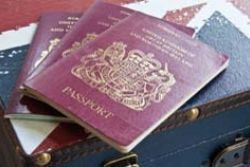 British expatriates who spend some of their time abroad and the rest of it in the UK will need to get to know the new Statutory Residence Test (SRT).
This is because the new measure will come into force on April 6th and will have an impact on Brits returning to the UK for a significant period of time, reports the Leader.
Angela South, managing director of Expat Pensions, told the news provider: "For those who are not automatically resident, the basis of residency will now be determined by whether an individual meets the automatic overseas residence test or the 'sufficient ties' test."
There are a number of criteria which have been set out that mean a person is automatically an overseas resident.
These include a Brit who has not been resident in the UK for at least 1 of the 3 previous tax years and not spent more than 16 days in the country during the tax year.
Another way to qualify is if a person has not been resident in the UK for the entirety of the past 3 tax years and spent less than 46 days in the UK in the course of the tax year.
And finally a Brit who works full time abroad and has spent fewer than 91 days of the tax year in the UK is also deemed to be an overseas resident.
Ms South said: "Clearly this is a complex area. For people who are not automatically overseas resident – and who are not automatically resident, ie 183 days in the UK or having a home in the UK or working full time in the UK – residency will be determined by the 'sufficient ties' test."
Expats travelling back to the UK should ensure that they are familiar with the parameters so that they do not get caught out and accidentally become a UK resident.
This many mean that travel plans need to be adapted to fit within the specified times allowed to return, but anyone confused about the issue should seek professional advice.
Click here to read More News Stories by Expatriate Healthcare?