Spain's Housing Market "Improving" : Goldman Sachs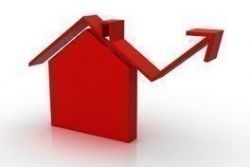 Bloomberg has reported how Goldman Sachs traders are telling investors how Spain's housing market is improving, even as unemployment is at a record 26% and 2 million homes remain unsold after a decade-long building boom crashed.
The Investment Group is recommending Spanish residential mortgage securities that are priced cheaper than other assets linked to the country and may be attractive to comparable European bonds, according to a presentation seen by Bloomberg News. While official statistics are lagging behind, homes are selling in regions with the most inventory and housing starts are dropping, the bank said.
While recently imposed austerity measures have restored some investor confidence in the country, the number of jobless is near 6 million and home prices that more than doubled in the decade through 2007 before turning negative in the first quarter of 2008 have fallen by about 26%.
Around 40,000 homes have been foreclosed on in Spain since the collapse of the market 5 years ago. Overbuilding created ghost towns of unoccupied homes around the country, and the Ministry of Public Works estimated last year there were 700,000 unsold homes, rising to 2 million when taking unfinished builds and foreclosures into consideration.
Goldman Sachs highlighted 7 Spanish real-estate indices that show real-estate prices have dropped between 11% - 35% since the peak.
The average price of houses and apartments declined 15.2% from a year earlier, the most since the measure began in 2008, the National Statistics Institute in Madrid said last month.
Prices of repossessed Spanish homes fell 65%compared with the value of the property when the loans were made, Fitch Rating analysts said in a report last month, noting how that compares with an average 50% decline since 2007.