Vodafone Spain launch new tariff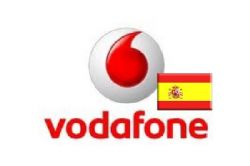 Vodafone Spain has announced that it will reduce the price of its 2GB and 5GB mobile data packages by up to 25% from next week.
As from the 30th of January, the 2GB mobile data package will be available for €19, while the 5GB service will cost €25 per month, down from €25 and €35, respectively, with the offer being extended to both new and existing clients.
Furthermore, Vodafone Red customers will be able to take advantage of the new 1GB mobile data package with speeds of 14.4 Mbps for €10 per month. Customers who acquire a tablet at Vodafone stores can subscribe to the Tablet 1GB internet plan with speeds of 21.6 Mbps for a monthly fee of €10.
This follows news last week that Vodafone Spain "lost" a total of 287'320 mobile phone clients during November. The industry as a whole saw the "loss" of 452'804 mobile phone connections, however a total of 482'208 numbers were ported from one provider to another, highlighting the growing trend of savvy consumers shopping around for the best contracts.