Spain to extend unemployment subsidy payment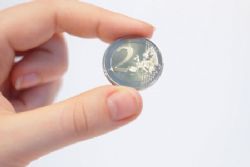 Following today's weekly cabinet meeting, Deputy PM Soraya Saenz de Santamaria, told the press how approval had been passed to extend financial aid to Spain's long-term unemployed.
Up until now, those who have been out of a job for a long time are eligible for the 6-month subsidy if they are no longer entitled to claim unemployment benefit, if they have no other income and if they have no family assistance. The initial plan had been to scrap the 450 Euro per month subsidy altogether, but the PP last month promised a review of the situation under pressure from the PSOE opposition.
The Government will now extend the payment until such a time when the rate of unemployment falls to below 20%.
Just yesterday data from the National Institute of Statistics (INE) reported how Spain ended the year with a 26.02% rate of unemployment - the equivalent of around 5,965,400 people out of work - and the highest number the country had ever seen.
The number of households in which all members are unemployed increased by 16.43% last year to 1,833,700.