Spain cleared of any blame in Horseburger scandal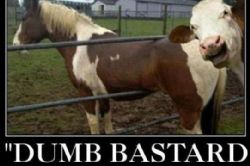 Suggestions that Spanish meat suppliers may have been responsible for traces of Horse meat being found in Supermarket Beef burgers have been proved incorrect.
Ireland's Minister of Agriculture has reported how an investigation has revealed that the source of the ingredient was imported by ABO's Silvercrest plant from a supplier in Poland.
The imported Polish product is "Beef filler", generally made from various cuts of fat, and have been used for more than 12 months.
The Minister said management at the Silvercrest plant is to be changed, all the meat produced there will be removed, and future product will only be sourced from Ireland and the UK.
A Statement from ABP confirmed that the source had been traced to a third party, and that they will undertake an audit of all suppliers.
Spanish meat exporters had initially been under the spotlight, accused of supplying quantities of Horse meat alongside the Beef they had been contracted to export to the Irish factories.