Paramount Murcia : Further Complications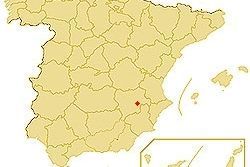 Following on from last weeks new that the 'Ecologists in Action' envirnmental pressue group have taken the Paramount Pictures theme park project to the Supreme Court for being "unconstitutional", a further complication has now been brought to light.
The Group has found that around 325'000 sq mts of the Park's existing footprint falls within an area which has been classified as being protected natural park, which may cause the area set aside by Premursa for development to now be changed to being a "Green area" instead.
Aside from the reclassification of land, Ecologists in Action are now also questioning Premursa's Environmental Impact Statement.
One such concern is the impact of "noise and light pollution", and another being the impact on "The Wildlife, Hunting and Fishing". The Natural Park is also home to a number of protected species such as the Short-toed Eagle and a number of species of Owl.
These added complications surely raise questions as to whether construction work on the project will commence on February 28t , after already being rescheduled from 15th January.