Spain online gaming companies bemoan unfair taxes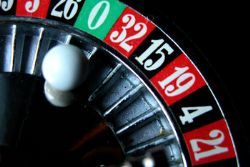 Many of Spain's 53 licensed online gaming operators are considering a move away from the country in the face of falling profits and increasing taxes.
A tax of 25% on gross gambling revenues is limiting the profits of on-shore gambling operators who hold an internet wagering licence from Spain's gambling authority.
Eduardo Antoja, President of the group representing the country's land-based gambling firms called the the 25 % tax "uncompetitive" compared to the 15% tax proposed in the U.K. - even then companies are trying to reduce this to 10% to be competetive, he complained.
However, the Spanish government are not interested in any compromise here, and are continuing their regime of high taxes and a highly regulated market. Before so much as granting licenses to operators the Spanish authorities required operators to pay 4 years worth of back taxes in advance in order to qualify for the licence.
Spain is battling to improve the €140m in online gambling tax revenue it collected in 2012 by adding an further €20m to revenues in 2013.
Regulators can however allow the resale of licenses by authorized Spanish subsidiaries.