UN Envoy on racism criticises Spain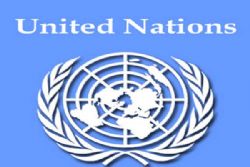 The United Nation's special envoy on racism has called for Spain to end "racist and discriminatory practices against immigrants".
Earlier today Mutuma Ruteere spoke of how current practices by the authorities in Spain included those of restricting access to health services, cases of police racial profiling, the treatment of migrants in holding centers and living conditions found in areas of poor-quality accommodation and housing.
The UN expert was visiting Spain for a 7-day trip where he held a number of meetings with various national and regional government bodies and representatives of various immigrant communities across five different cities.
Whilst Ruteere conceded that Spain had made a good deal of progress in eliminating racism and discrimination over recent years, he warned that it should not use the economic crisis as an excuse to ease up the fight.
Special Rapporteur Ruteere would not be drawn on specific examples, and did not offer any comparison for Spain with instances of racism in other countries.