Spain watchdog proposes lower wholesale broadband prices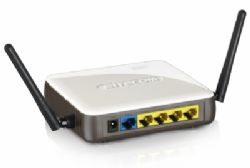 Spain's telecoms watchdog has proposed cutting the price that companies must pay to use Telefonica's broadband network, to boost competition in a market the former monopoly still dominates.
The measure would allow alternative providers to offer more competitive deals and, at the same, encourage investment in next-generation networks, CMT said on Monday.
Operators have 20 days to respond before CMT submits its proposal to the European Commission for approval.
The CMT said it proposed cutting the rate for fibre optic connections, which offer faster internet speeds, by 14% to €20 per month, while the price to rent copper wires for standard broadband services will remain €6.50.
The price of "naked" broadband access, which bypasses line rental charges because voice services are not offered, will drop 3% to €15.10 a month.
A spokesman for Telefonica said the company would communicate its stance on the proposed changes to the regulator as part of the consultation process.
Telefonica has just under half Spain's broadband connections and 96% of the country's fibre optic market, according to CMT data.
International operators Vodafone and France Telecom offer broadband services in Spain, alongside home-grown providers like Jazztel and ONO, which is majority owned by U.S. private equity firms.
The regulator had said in July it would shake up broadband services by allowing 3rd-party access to Telefonica's fibre optic network and encouraging other operators to invest in broadband.