Spanish Bank deposits up in December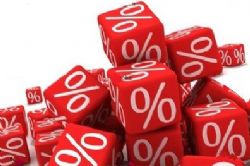 Spanish private and business Bank deposits increased for the 2nd consecutive month in December to reach €921.358 billion, an increase of 2.1%, or €19.284 billion, over November, according to figures released earlier today by the Bank of Spain.
The increased level of deposits follows the government's decision to remove a limit on the amount of interest banks can offer on deposits imposed by the former PSOE administration. However, the Bank of Spain has subsequently verbally warned the country's lenders about high deposit rates, a move now being investigated by the anti-trust authorities.
Banks avoided the restriction on deposit rates by issuing financial promissory notes, which are not covered by the same guarantees as bank deposits. The National Securities Commission (CNMV) has increased the flow of information to potential investors in such notes, highlighting the risks involved.
Despite the nationalization of major player BFA-Bankia and a European bailout to recapitalize lenders with problems, investor confidence in the banking sector appears to have been restored, with deposits last year up 0.3% from the end of 2011.