Spanish Mortgage numbers continue to fall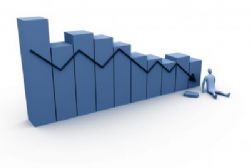 The number of home loans granted by banks in November of last year fell for the 31st month in a row, with the pace of the decline accelerating, according to figures released Monday by the National Statistics Institute (INE).
The INE said the number of mortgages awarded dropped 31.6% last November to just 19,115, marginally higher than the lowest figure ever recorded the month previously when they declined 14.4% to 19,105.
The average mortgage granted in November fell 4% from a year earlier to €105,216.
In the first 11 months of 2011 the number of mortgages awarded dropped 33.1% on the same period a year earlier, while the total amount of credit granted declined 38.5%.
With 1 in 4 of the population out of work, demand for mortgages has been slow, while credit conditions have tightened significantly. According to the Ministry of Public Works, house prices have now fallen by 27.1% from their peaks at the start of 2008 when a decade-long property boom started to unravel. However, the falls have been insufficient to run down a huge pile of unsold housing built up during the boom.
Tax incentives to buy the family home have also been removed as a result of the government's austerity drive.