Spain retail sales fall, Child malnutrition increases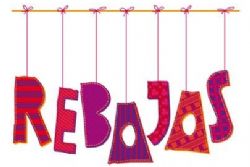 Spanish retail sales fell by 10.7% year-on-year on a calendar-adjusted basis in December, official data showed on Tuesday, compared to a fall of 7.8% in November.
Monthly retail sales in Spain have now fallen for 30 straight months according to the National Statistics Institute (INE), with September's 11% drop the sharpest fall on record.
Earlier this month a report by Spain's Ministry of Agriculture, Food and the Environment revealed that Spanish households are cutting back on the quantity of food purchased each week due to the on-going financial crisis.
Other cost-saving measures include going without luxuries such as wine, and changing to cheaper branded products or alternatives, such as using Sunflower oil instead of Olive oil for cooking.
The study notes that the overall value of items purchased by households in October fell by 1.8%, and by 2.3% in September, with prices increasing by an average of 0.7%.
According to the ministry's monthly survey of 12,000 homes, spending on food per person has now fallen for 3 consecutive months.
This news also coincided with a separate report by the SOS Aldeas Infantiles Childrens charity, which noted how they were experiencing cases of malnutition being reported in almost 1 in every 4 children.