Court rules suspension of €1 prescription surcharge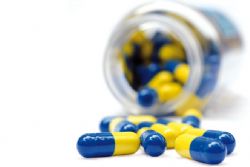 The Constitutional Court of Spain today ruled to suspended the €1 prescription surcharge introduced across the region of Madrid last year.
The National PP Government referred the measure to the Courts, who made a similar ruling against the regional of Catalonia just 2 weeks ago.
Madrid's regional government - also run by the PP - imposed the charge in the face of escalating costs and pressure from the central government to meet deficit targets.
Critics denounced the practice as hurting the most vulnerable - those with chronic illnesses and the elderly - whilst the government argued that the measure violated the constitutional rights of the induvidual.
However, the ruling made was a "suspension" - not a total removal - pending further legal manoeuvres.