Spain unveils assistance plan for mortgage defaulters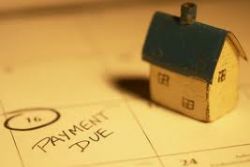 Spain announced measures to make it easier for evicted homeowners to restructure mortgage debt, in a move aimed at helping vulnerable people burdened with debt in a dismal housing market.
Spanish mortgage law is one of the toughest in Europe, with mortgage holders remaining responsible for their debt even when they have handed back their house to the bank if the value of the property does not cancel out the mortgage debt.
The new measures, unveiled on Wednesday, include giving courts the ability to reduce the debts of mortgage holders who have been evicted from their homes and reducing interest payments on defaulted mortgage debt, the Economy Ministry said in a statement.
"(This will) prevent debts spiralling and will help mortgage holders to service their payments," Economy Minister Luis de Guindos told Congress.
The government will also look to limit banks' mortgage maturities and break links between banks and valuation companies who decide how much a foreclosed house is worth and therefore how much the mortgage holder owes.
Many banks lent recklessly during a housing boom, handing out 100% mortgages with maturities of up to 40 years in some cases.
A severe recession and 26% unemployment has led to the eviction of many homeowners, who still owe tens of thousands of euros even as they lose the roof over their heads.
Banks have repossessed close to 400,000 properties since the property bubble burst in 2008, although not all of these are residential. Spain approved measures in November to suspend evictions for the most needy.
Activists complain government measures are just window dressing given the media interest in the issue following 2 suicides last year of people who had lost their homes after defaulting on mortgages.
Spanish mortgage loan defaults are low, despite the recession, with over 95% of homeowners honouring debt repayments. Mortgage-backed bonds are an important source of financing for Spain's banks.