FITUR : Corvera Airport and Paradores present, Castellon and Paramount absent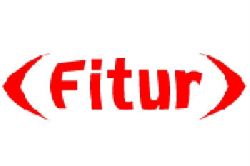 The 33rd annual FITUR International Tourism Fair opened today, with 8 Pavilions and a total of 56'500 square meters of exhibition space.
Despite the allocated space being 10% smaller than previous years a total of 9'000 companies from 167 different countries will be represented at the event.
The Exhibition is one of the most important events in the sector, and expects to receive around 100'000 visitors before doors close on Sunday.
Despite the Spanish Ministry of Tourism predicting a 4% growth in the sector during 2013, the decision was taken last year not to promote Castellon Airport at the event.
Likewise, Proyectos Emblemáticos Murcianos - Premursa - have taken the decision not to promote their Paramount Pictures Theme Park project to would-be investors and tour operators with an eye on 2015. However, Paramount Hotels and Resorts in Dubai have taken the opportunity to promote themselves.
Notably, Murcia's Corvera International Airport and the State-owned Paradores Hotel chain are being represented at the exhibition this year.