Calls for review into air tax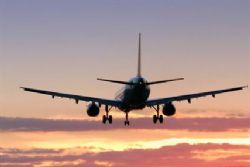 Expats who travel back to the UK on a regular basis to visit friends and family will find that they have been continually hit by high levels of Air Passenger Duty (APD).
In the past 6 years APD, which is paid by everyone flying out of Britain, has increased by 360% thus making air travel all the more expensive.
But the House of Lords called the government on the issue this week during a debate in which it accused the Treasury of misdirecting the public with relation to not holding a review into APD.
Lord Palmer led the debate into the tax, which he says is causing damage to Britain's economy and should be scrapped all together.
Meanwhile Lord Howell, former secretary of state for transport, said: "APD in its current inflated form is working against our friends, against our foreign policy goals and against the national interest."
Click here to read More News Stories by Expatriate Healthcare?