Jazztel Spain offers cash to switch mobile phone contact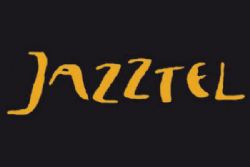 Those currently seeking a better deal for their mobile phone contract may be interested to hear that Spain's Jazztel has announced they will offer Internet customers up to €200 to cover penalty fees if they switch mobile contracts to the telecoms firm, fuelling a price war that has escalated in recent months.
Cash-to-switch offers are used by other utility companies, such as power providers, and Orange Spain offers a €10 discount on a smartphone and 20% off bills for the first 6 months for mobile phone users who switch contracts to them.
The one-off payment by Jazztel is for new mobile clients to cover any penalty for cancelling existing contracts.
Jazztel is the first operator in Spain to offer this kind of deal, though other operators may offer incentives to switch on a more informal level when customers call to cancel. These marketing tactics are common in the telecom industry but are not typically disclosed.
Smaller operators, such as Yoigo and Jazztel, are gaining clients at the expense of top players Telefonica and Vodafone.
According to data from Spain's telecoms watchdog - the CMT - Telefonica's share of the mobile market shrank to 36.6% in November 2012 compared to 40% a year before, while no.2 operator Vodafone's market share fell to 26.8% from 28.1%.
Virtual operators, such as Jazztel, which do not have their own mobile networks but rent them from other operators and usually offer discount prices, increased their share of the market to 8.8% from 6.3%.
Jazztel more than doubled the number of mobile clients it had in 2012 to 343,000 at end-December from 143,000 the year before. Over 100,000 new customers signed up with the company in the last quarter of the year.
The offer is being directly marketed to certain clients who already have a Jazztel ADSL internet connection and a mobile contract with another company.
"There's a limit of €200 and it will depend on the client," the source said.
Former monopoly Telefonica lost over 2 million mobile connections since it stopped subsiding smartphones last spring.
Jazztel has fared better than its peers in the economic downturn, posting a 22% increase in 9-month revenues to €669 million.
Its share price has risen 28% over the last year to €5.3. That compares with Telefonica's 17% fall to €10.9 in the same period.
Telefonica introduced a bundled service offering broadband, television, internet and mobile in October, and signed up 1 million customers in under 3 months. Other operators including Vodafone and Orange have fought back with similar deals.
Elsewhere in the Telecoms sector yesterday, Unions said that Vodafone would "only" lay off 650 of it's 4'000 Employers, instead of the 1'000 it had announced earlier in the year.