Spain's wind power production reaches record high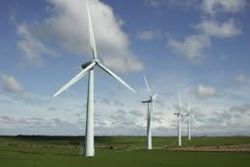 Bloomberg have reported how Spain's monthly wind-power energy output passed the 6 terawatt-hours milestone for the first time ever earlier this month, enough to provide light for the majority of houses in.
The newspaper were quoting from a statement released yesterday by the Spanish Wind Energy, using official data from Red Electrica de Espana, the grid operator.
The lobby group noted that the last time any technology exceeded 6 terawatt-hours of monthly generation was in 2010, when it was combined-cycle gas turbines.
Iberdrola, Acciona and other wind operators have built plants in Spain as the government seeks to meet energy demand without adding to emissions. The country is ranked 4th in the world in terms of installed wind power, after the U.S., Germany and China, according to the industry association.
According to Red Electrica's website wind energy production stood at 6.214 terawatt-hours yesterday morning, representing around 25% of the country's totalpower output.
This now ranks wind-power ahead of nuclear and coal-fired electricity.
Up until the end of January, Wind has accounted for more power than any other energy source - a first for any quarter, the wind association said.
This is undoubtedly good news from a sector which was criticised in a report this weekend, where a leading consumer rights group slammed the misleading offers and false advertising practices currently used by energy providers.