Investors urged to choose Spain over France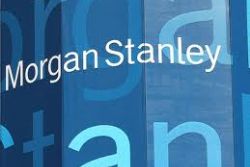 Senior Investment Strategists from Morgan Stanley, the Multinational Financial services organisation, have written to clients urging them to invest in Spain in preferrence over neighbouring country, France.
This comes even though Spain - along with Greece - has the worst economy of all Eurozone member states, with figure released earlier this week suggesting that the country slid into an even deeper recession at the end of last year.
France has traditionally been considered a cornerstone of the Eurozone, along with Germany, but is seen to losing its appeal with investors over recent months.
Senior strategists Matthew Ostrower and Ben Britz told potential investors that "The Spanish recovery trade appears to be better integrated in market valuations, French issues less so. While investors still appear to be heavily underweight Spain and not underweight France, recent stock performance suggests better digestion of good Spanish economic news than risks of ongoing malaise in France."
News of worsening levels of unempployment, a failure to hit the budget deficit target for 2012, and a sliding recession, all mean that a little news of imroving confidence in Spain is more than welcome.