Spain unveils fresh energy reforms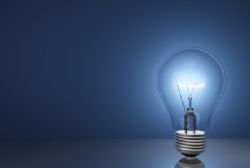 Spain yestreday took measures to cap the government's growing debt to the energy sector, including ending a link between power tariffs and the consumer price index and restricting pricing options for renewable firms.
The overhaul will save the power sector €600 - €800 million in annual regulated charges, which account for about half of Spanish electricity bills, Industry Minister Jose Manuel Soria told a news conference.
The measures are meant to mend a partially regulated power system that has led to a so-called tariff deficit of nearly €28 billion, built up over years of keeping prices from rising in line with costs.
As part of the reform, renewable energy companies will be forced to choose between two pricing options, removing previous flexibility and potentially hurting future revenues.
Shares in renewable energy firms Acciona and Abengoa, seen as the hardest hit from the measures, fell sharply on Friday, closing down 13% and 5% respectively on the stock market.
Analysts said it was too soon to judge the final impact of the measures on these companies' profits. Riding on the back of government subsidies, wind and solar projects flourished during Spain's economic boom years, driving the country to become one of the biggest markets for investments in green energy.
That position has since fallen, reflecting Spain's economic crisis and previous steps to cut the tariff deficit including a halt on subsidies to new projects, which have caused investment returns to slump about 30% according to some estimates.
In an effort to soothe some of the sector's pain, the industry ministry announced a €2.2 billion emergency loan to help cover any shortfall in the power market this year.
Spanish wind power association AEE said on Friday it would take legal action against the measures.
CONSUMER RELIEF
Previous governments have struggled to strike a balance in sharing out the power deficit burden between consumers, companies and the government itself.
Last year Soria announced a levy on power generation, which analysts have said utilities such as Iberdrola, Endesa and Gas Natural Fenosa would mostly be able to pass through to consumers.
Part of the deficit has also been securitised through a state-backed bond plan known as FADE, but high borrowing costs have made the programme very costly and it has faltered.
Cash-strapped consumers have already seen their electricity bills spike over the past year, even as private and industrial demand has plummeted.
"Higher costs and lower demand make urgent measures necessary to avoid a rise in transmission rates that will affect electricity bills," Soria said.
"Our goal is for there to be zero deficit," he added.
The reform will also index regulated charges by power transmitting and distributing companies to core inflation rather than the consumer price index.
This measure cuts the underlying costs that utilities have to cover with the tariffs and also will save consumers an estimated annual €340 million.
The change would affect all regulated power activities: transmission, distribution, power grids on the Spanish peninsula and its islands and subsidies for generators including renewables.
Grid operator Red Electrica, which has recently outperformed the European utilities' sector, would also be hit by this measure, analysts said. Its shares ended down 3% on Friday.
Separately last week the FACUA consumer association criticised the misleading discount offers adopted by Spain's energy suppliers s in a bid to attract new customers.