Media Markt "Day without IVA" Feb 4th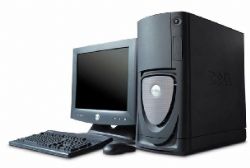 Spain's Media Markt electrical appliance and computer consumables superstore is holding a "one day only" special offer across their chain of 58 stores.
Tomorrow - Monday the 4th of February - will see the company run their "Day without IVA" promotion, which equates to a saving of 21% off marked prices for the consumer.
The Salamanca store will be holding the offer on the 5th of February instead of the 4th, due to the Monday being a local fiesta date.
Media Markt's website notes that the discount is applied across their entire range of products, and gives the example of an 87 Euro saving being made on an average 500 Euro expenditure.
Earlier this year a spokesperson for the Spanish Chamber of Commerce commented how they expected the January sales for 2013 to be one of the worst on record, whilst the National Institute of Statistics (INE) reported how December represented the 29th consecutive month of falling retail sales.