Nissan to build new car in Spain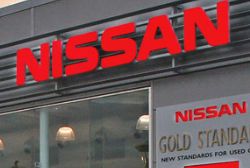 Nissan Motor Co Ltd will start making a new car model at its Barcelona factory in northeastern Spain after reaching a deal with unions last week on wage cuts, a spokeswoman said.
The agreement, reached after months of tense negotiations that nearly caused the Japanese manufacturer to cancel expansion plans in Spain, will create 1,000 jobs and bring in €130 million of new investment, Spanish media reported.
Spain's government has welcomed recent investments by automakers as a sign that reforms allowing employers to hire and fire workers more easily are making the recession-hit economy more competitive.
In January, Volkswagen became the 3rd car maker in recent months to increase production in Spain.
The country's unemployment rate hit 26% during Q4 of 2012.