Spanish Bankruptcies increase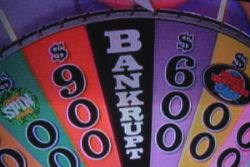 The amount of Spanish Bankruptcies declared in Q4 of 2012 increased by 39.4% when compared to Q4 of 2011, data from the National Institute of Statitics (INE) revealed yesterday.
The publication reported how the number of bankruptcies increased to 2,584 in the closing quarter of the year - totalling 8,726 for the whole of 2012 - and 57% increase on the previous quarter to represent the biggest jump in figures in more than 5 years.
Of this amount, 2,444 of the bankruptcies were voluntary, represnting an increase of 39.7% between Q4 of 2011 and Q4 of 2012, and 140 were forced, representing a 34.6% increase on the same period.
Only 235 of the bankruptcies filed over Q4 were private induviduals with the balance being businesses, which jumped to 2,349, a 42.4% increase over Q4 of 2011 and a 60% increase when compared to Q3 of 2012.