Vodafone Spain sees 11.3% fall in revenue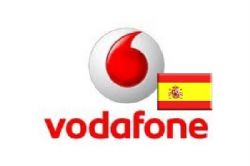 Vodafone's turnover slid during Q3 of 2012 as customers in previously robust northern Europe joined those in the south by cutting phone usage, adding impetus to the British group's efforts to cut costs.
A worse than expected 2.6% drop in organic service revenue in the 3 months to December 31 marked an acceleration from the 1.4% ofall recorded in Q2 and showed the intense pressure on the world's 2nd largest mobile operator.
However, shares in Vodafone increased by 1.7% as the group maintained its outlook for the year and as analysts said the results were not quite as bad as some had feared.
Telecoms firms across Europe are struggling with the macroeconomic pressures at a time when they need to build networks that offer faster speeds for consumers increasingly accessing the internet on mobile devices. They are also facing regulatory changes across the region and fierce competition.
"We expect peer results to show that Vodafone is doing worse than peers," Bernstein analyst Robin Bienenstock said. "The pace of decline almost doubled in Europe while (emerging market) growth fell by about a third."
FIERCE COMPETITION
Vodafone is the first major operator to report its results for the final three months of the year.
Of its 403 million customers globally, those in Britain and Germany cut back on usage to stick within their price plans while fewer customers signed up to the network, opting for cheaper tariffs.
Telefonica's O2 turned more competitive in Britain and Deutsche Telekom's T-Mobile upped the pressure in Germany by offering cheaper deals for smartphone contracts.
The worsening picture in Germany and Britain, which had previously remained resilient, compounded the ongoing problems in the big southern European markets of Spain and Italy where customers have cancelled contracts altogether.
Overall, revenue was down on an organic basis in Germany by 0.2%, down in Britain by 5.2%, down in Italy by 13.8% and down in Spain by 11.3%.
The group has also faced slowing growth in its emerging markets such as India, where it recorded revenue growth of 9%, two percentage points lower than the previous quarter.
"Our results continue to reflect very difficult market conditions in Europe," Chief Executive Vittorio Colao said. "We are addressing this through firm actions on cost efficiency, and continuing to invest in areas of growth potential."
In response the group is increasing its cost-cutting programme - it is considering cutting its workforce in Spain by up to 25% to counter an escalating price war - and it has rolled out a Vodafone Red price plan in 5 markets.
The new offering, which has been taken up by 2 million customers, offers unlimited calls and text messages combined with data plans for Internet access, to prevent customers using so-called over-the-top services to message friends for free.
The new plan has contributed to the lower revenue, Colao told reporters, but he added that this had been expected and that the new service would increase customer loyalty.
This measure may be 'too little, too late' for Spain, where a prolonged price war has seen record numbers of consumers switch between operators to sign up to a more cost-effective tariff. Spain's Telefonica and Vodafone Espana have long been losing market share in favour of Orange ES and Yoigo.