Spain's productivity slides for 16th consecutive month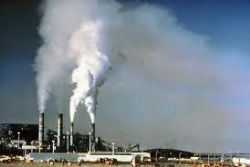 Spain's National Institute of Statistics (INE) has reported how manufacturing fell for the16th consecutive month in December, due to a decrease in consumer demand.
Productivity fell 6.9% in the year to December, taking into account seasonal fluctuations, following on from a 7.0% slump in November.
The production of goods for 2012 as a whole saw a decrease of 6.0% on 2011, whist manufacturing for the month of December alone fell by 10.5% year-on-year.
Manufacturing of items such as motor vehicles or white goods fell by 14.4% while the production of consumable items such as food, medicines, or paper supplies etc... decreased by 10.2%.
The manufacturing of items of goods used in other process - such as Chemicals or Food ingredients - fell by 8.8%, whilst Energy production actually increased bu 0.6%.
Overall, the economy contracted at it's fastes rate in over 3 years towards the end of 2012, with GDP shrinking 0.7% on the same period in 2011.