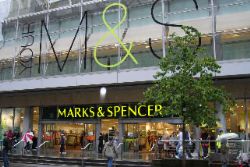 Marks & Spencer's are investing heavily in their "Virtual Makeover" website, which will use "visualisation technology" in order to let shoppers see, for example, how make-up or a pair of jeans would look on them or how a kitchen or sofa would look in their own homes.
The UK's No. 1 clothing retailer, has been criticised by some analysts in the past for lagging rivals in adapting to the internet age. While it is now investing heavily, its new web platform is not scheduled to launch until 2014.
By contrast Next, the UK's no.2 clothing retailer recorded sales growth of 11% from it's online directory, partly fuelled by a standard service that delivers the next day any orders made by 9pm.
In the meantime, online shoppers in Spain can take advantage of "MarksandSpencer.ES" standard website to make their purchases. The website offers a range of almost 16'000 of their products in the English language - delivered to Spain.