Expats who cannot vote call for inheritance tax to be scrapped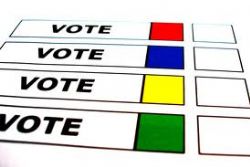 British citizens who have lived outside of the UK for more than 15 years, currently lose their right to vote in a general election.
Many expats call this law discriminatory and campaigners have called for it to be changed. Members of the House of Lords have also recently called the government to reconsider the law, saying they want the current 15-year threshold extending.
According to the Daily Telegraph, the British Community Committee of France, a major expat group, is calling for inheritance tax to be removed for expatriates after 15 years to make the system fairer.
They feel that expats contribute to the UK economy by frequently visiting the country and making purchases including pensions, insurance and groceries.
As the government argues that an expat is out of touch with UK politics after 15 years overseas he or she is not able to vote, expats have said their assets should also be out of touch after the same time period.
Click here to read More News Stories by Expatriate Healthcare?