Spain benefits from new EU budget deal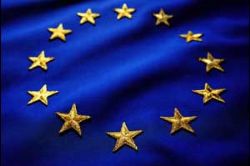 EU leaders on Friday agreed a budget for the bloc that covers the period 2014-2020 in which Spain will remain a net recipient of funding rather than a net contributor as proposed in an initial draft.
In a news conference in Brussels after the agreement, Spanish PM Mariano Rajoy welcomed the accord under which Spain will receive funding equivalent to 0.20% of its GDP.
"After an arduous, long and laborious process […] we have obtained a good agreement," he said. "We will receive more than we put in; the net balance is 0.20% of GDP, compared with 0.15% for the current period 2007-2013, and, therefore we can feel happy," he said.
The overall budget includes a spending cap of €960 billion, €13 billion less than initially proposed.
Outlays will mostly go to agriculture, cohesion spending and scientific research.
Rajoy said the budget represented a show of support for the policies being carried out by countries such as Spain and others within the bloc.
The Spanish leader highlighted the creation of a three-billion-euro fund to tackle youth unemployment in Europe, of which Spain will receive a third. The unemployment rate in Spain for workers under 25 years old is 55%.
Spain will also receive a special development fund worth €1.8 billion for the regions. Despite the cut in the overall budget, Spain maintained its allotment for its farmers of €35 billion in direct aid and an increase of 3.0% to €8.3 billion in assistance for rural development.