FROB report negative equity of Spanish Banks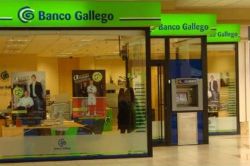 Spanish banks CEISS and Banco Gallego have a negative equity of €288 million and €150 million respectively, the bank restructuring fund, according to data issued by FROB, on Friday.
Lenders Liberbank, Caja 3 and BMN had positive equity, the FROB report read.
The valuations serve as a basis to calculate the amount of public aid the lenders need.
Earlier this week it was reported how Portgugal's Banco Espiritu Santo were considering a bid to takeover Banco Gallego, which would increase the former Bank's branch network in Spain twentyfive-fold.
Banco Gallego is controlled by NovoCaixaGalicia, which was taken over by the state in 2011 by Spain's bank restructuring fund FROB, and has been "offered for sale" for a while now.