PSOE Calls for Spain to end to coporate sponsorship of Politics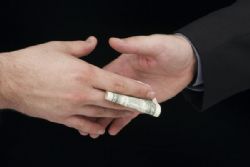 The Head of the PSOE - Spain's main opposition party - Alfredo Perez Rubalcaba, has called for a ruling to prevent companies from being allowed to make financial donations to political parties, and that the government be prohibited from hiring firms implicated in cases of financial irregularity.
The Socialist also proposed creating a state internal affairs unit comprised of "incorruptible men in black" who would be able to undertake spot inspections to audit public offices.
As a final measure, he said that the Audiencia Nacional - Spain's special high court - should be the body charged with investigating corruption cases to prevent judicial proceedings from taking too long and to avoid "disparate" rulings being handed down by different courts.
Further to outlining his proposals for tackling corruption, Rubalcaba called upon the PM to make public the accounts of his ruling Partido Popular going back 20 years, saying that reporting on his personal income was insufficient.
"Mother of heaven, it hasn't gone badly for him during these years," Rubalcaba said, referring to Rajoy's financial statements.
Over the course of this weekend Rajoy published his personal financial information, which indicated that he received €49,893 after taxes last year for serving as Prime Minister.
That amount is approximately a third of what he had earned since 2004 as a legislator for Madrid and PP chairman, posts he held before becoming premier on Dec. 21, 2011.