Spain sell €89Mln bonds to cover Electricity deficit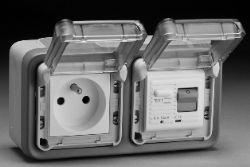 Spain's Electricity Deficit Amortisation Fund (FADE) has sold €89 million in a 2026 bond with a 5.75% coupon, according to information sent to the stock market regulator on Monday.
The bonds, designed to transfer debt accumulated by power companies to the state-backed institution, have been subscribed by BBVA, it said. They were priced at 98.107 with a yield of 5.957%.
Spanish utilities have a deficit of around €28 billion after years of regulated power rates that do not cover the costs of generating and distributing electricity in Spain.
Just last month the FACUA Consumers in Action Association reported how many Electricity providers were resorting to attempts to increase their revenues by offering 'discounts', which almost always resulted in higher monthly bills for the consumer .