Spanish Insurers win appeal against price fixing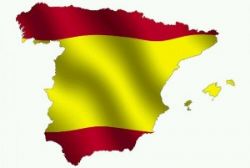 Audiencia Nacional, Spain's court of appeal for antitrust cases, has annulled the Spanish Competition Commission's €120 million fine imposed on 8 insurance companies allegedly involved in a price fixing cartel in Spain.
The case is particularly noteworthy due to this being the highest such fine ever imposed, and that it is rare fo rthe SCC to have such appeals overturned.
It was back in 2009 that the SCC ruled that 8 insurers had cluded to fix prices on building insurance: Asefa; Caser; Mapfre Empresas; Mapfre Re; Scor; Suiza Ibérica; Swiss Re, and Múnchener. The SCC declared that they had fixed prices through agreed prices lists over a period going back 6 years.
3 of the insurers : Caser, Scor and Múnchener – appealed the SCC's ruling to the Audiencia Nacional, which overruled the SCC's decision and revoked the previously imposed fines. The High Court, through parallel proceedings, concluded that there was insufficient evidence to prove that the insurers engaged in anticompetitive conduct.
However, the SCC has in turn appealled to Spain's Supreme Court to upfold the original ruling.