Court offers partial pardon to Santander CEO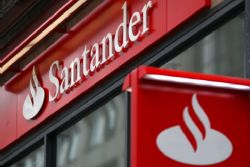 The Supreme Court has cancelled part of a pardon granted in November 2011 to the chief executive of leading Spanish bank Santander, Alfredo Sáenz, in connection with a criminal conviction handed down against him.
The court ruled unanimously that while the government of Prime Minister José Luis Rodríguez Zapatero was within its rights to commute to a fine a three-month jail term against him for false accusation, in connection with a case dating back to 1994, it could not expunge his criminal record.
Under the concept of "honorability" established by the Bank of Spain, those with criminal records cannot be employed as bankers. Sáenz's pardon "left without effect any impediment to him engaging in banking activities."
It is now up to the central bank whether or not to order the 70-year-old Sáenz to be removed as Santander's CEO. The situation is complicated by the fact that the European Banking Authority (EBA) recently issued a document stating that people with criminal records could still work as bankers. The government is drawing up legislation to enact the ruling by the EBA.
In response, Economy Minister Luis de Guindos said: "Both the Bank of Spain and the government will apply the relevant law, as can only be the case."