Paramount Murcia : Yet Another Deadline Given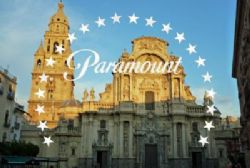 The Minister of Tourism for the region of Murcia, Pedro Alberto Cruz, announced yesterday how "everything is fine" concerning the Paramount Pictures theme park project.
Cruz went on to explain that later this month the Ayuntamiento of Alhama de Murcia will finally approve the plans to allow the earthworks project to commence - the initial phase of the construction.
On the 13th of January - 2 days before his previous self-appointed deadline was due to expire - the Minister maintained that Construction at the Paramount Pictures theme park would commence on February the 28th .
By our calculations this recent news makes it extremely unlikely that construction will be able to commence on the date advised.
It would seem that this is yet another deadline, that will be missed yet again. This seems to becoming a habit of yours, Sr Cruz.