Expats could be key to catching fraudster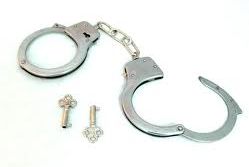 Expats in Spain have been asked by Greater Manchester Police to keep an eye out for a fraudster they believe to be hiding in the Costa del Sol.
Tony Murphy from Altrincham persuaded banks to give him nearly €350,000 (£301,000) by telling them that he had a series of successful businesses when in fact he was unemployed.
Prior to the authorities finding out about Mr Murphy's fraudulent ways, he used the cash to fund a jet set lifestyle and purchase a number of properties.
In applications for credit cards he claimed to be earning more than €80,000 as the owner of a car dealership and a further €46,000 for work carried out as an electrician.
In reality the fraudster's income amounted to €2,593 over a 6 year period and it is thought that he flew to Malaga while awaiting trial.
Detective Sergeant Patrick Goodrich of Greater Manchester Police said: "We had been investigating Murphy's financial background for a year before the raid.
Click here to read More News Stories by Expatriate Healthcare?
"We found some very interesting evidence at his house, apart from the photos he had posters of the film Scarface on the wall of his property. We very much hope we can trace Murphy."