Spain's FM in Japan to develop trade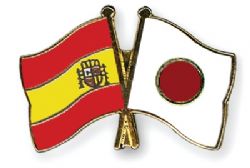 Spain's Foreign Minister Jose Manuel Garcia-Margallo yesterday expressed support for an envisaged economic partnership agreement featuring a free trade pact between Japan and the EU, with negotiations to concluding the agreement planned to begin in the next few months.
"Spain is fully convinced that this free trade agreement will be very useful and convenient for both parties," Garcia-Margallo told the Japenese press.
Garcia-Margallo said the agreement would bring huge economic benefits to both Japan and the EU, citing an European Commission estimate that the agreement could boost EU exports to Japan by 32.7%, while Japanese exports to EU are expected to increase by 23.5%.
Garcia-Margallo said the plan also would benefit Spain particularly in terms of investment, as Japan and Spain's investment in each other remains low. He said Spain expects a "win-win scenario" on the issue.
He said Spain also hopes Japan will become a gateway to Asia, and that Spain could become a gateway for Japan tothe rest of Europe and Latin America.
Currently, the EU imposes a 10% tariff on cars and 14% on flat-screen TVs imported from Japan.
Japan currently falls behind regional rival South Korea in free trade deals.
In July 2011, the EU and South Korea concluded a free trade agreement. Under the FTA, the EU and South Korea will gradually lower tariffs on mineral and industrial products and completely abolish them in 5 years.
Events celebrating the 400th anniversary of Japan-Spain relations have been scheduled for 2013 and 2014.