Abertis to consider selling Airport holdings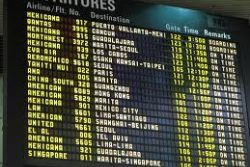 Toll-Road Operator, Abertis Infraestructuras SA, has hired two major global financial institutions to analyze the potential economic development of its Airport holdings.
Citigroup and AZ Capital will study economic data, and may even suggest selling off this area of the business, if should prove necessary, or if a good opporunity should present itself.
Spanish newspaper Expansion quoted unnamed sources as saying how, based on recent transactions in the airport sector world-wide, Morgan Stanley estimated Abertis Airports' equity value to be around €1 billion.
Abertis, under the name of its TBI and DCA holding companies, has interests in 29 airports across Europe, the United States and Latin America.
For their part, TBI either own or operate under concession, the UK's Luton, Belfast and Cardiff Airports, whilst DBA focusses mainly in the South American markets.
It would seems that neither TBI or DCA are foolish enough to have invested in any Spanish Airport.