EU to allow Spain 'Extra Time' to cut deficit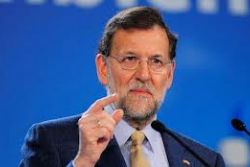 The European Commission Vice President, Joaquin Almunia, has commented how the EC will probably grant Spain extra time to reduce their budget deficit.
Almunia told journalists earlier today that Commissioner for Economic and Monetary Affairs Olli Rehn said how Spain has made enough progress in cutting its budget deficit from 9% in 2011, even if it fails to meet its 2012 target of 6.3% of GDP.
"Probably - very probably - this will lead to the commission proposing giving [Spain] more time to reach its deficit reduction targets", he commented.
According to EU rules, all countries must keep their budget deficits under 3.0% of GDP.
Speaking earlier today Mr. Rehn said the commission could give countries more time to cut their deficits if economic growth is far below expectations. He noted Spain, Portugal and Greece were all given extensions last year.
As it struggles with one of the deepest recessions in the EU, most analysts expect Spain's budget deficit to be calculated as ending at 7.0% when data for 2012 is released at the end of this month.