Number of Spaniards seeking work abroad jumps 5.5% in 2012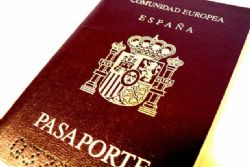 Over 82,000 Spaniards moved abroad looking for employment last year, an increase of 5.5% compared to 2011.
A study by Recruitment and Employment Specialist, Adecco, which is based on the INE's Electoral Census of Spaniards Resident Abroad (CERA), reported how there are now 1.591 million Spanish adults living overseas, increasing by 390,200 since the start of 2008.
The Regions of La Rioja, Navarra and the Balearic Islands have seen the highest numbers of migration at 9.6%, 8.5% and 8.1%, respectively.
The Spanish enclave of Ceuta, North Africa, Extremadura and Galicia have seen the least amount of immigration, with increases of 3.0%, 3.3% and 3.9%, respectively.
Around 25% of jobseekers on the books with Adecco are looking for work abroad, twice the number seen in 2010.
Adecco's typical candidate is Male aged between 25 - 35, highly qualified and without family commitments, however this is increasingly changing to see more mature jobseekers, graduates and those with families seeking employment opportunities abroad.
The preferred locations for employment remain Western Europe, however Eastern European, Central and Southern American Countries are increasing in popularity.