Facebook launch money transfer feature for Expats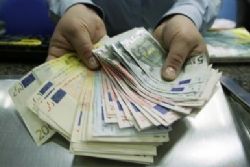 Facebook has become well established among expats as a convenient way to keep in touch with people back home and all their latest news.
Now expats will be able to use the social networking site for a wider purpose as a money transfer service has been integrated into the programme.
Those living abroad will be able to make transfers to 125 different countries across the world thanks to this new feature on their website.
UK-based firm Azimo is behind the development, which represents a relatively low-cost way to send money to other parts of the globe.
Michael Kent, founder of Azimo, said: "Unlike other areas of financial services, social media is very applicable to remittances.
"With more than a billion people around the world using Facebook to keep in touch with friends and family, it seems only natural it should become a channel for sending money."
At present the majority of money transfers are conducted through the likes of Western Union and Moneygram, with the market worth as much as £323 billion a year.
Such organisations take a commission for the services, which has led to investigations from the World Bank, revealing that a 10% charge is the norm in most countries, but can rise to as much as 20% in others.
The new Facebook integrated system is therefore likely to be popular with many expats as Azimo says it will be 85% cheaper than what high street banks charge and quicker, with transfers taking an average of 24 hours instead of the standard 5 days.
Mr Kent added: "It's cheap because it's online. The main part is having low overheads and fewer people in the value chain."
Users can log into Azimo using their Facebook account details and select a contact from their friends list in order to transfer cash to them via whichever account suits them.
Click here to read More News Stories by Expatriate Healthcare?