Bankia's real estate operation under investigation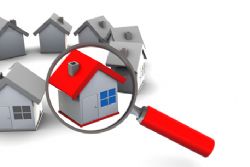 The Bank of Spain has launched an investigation into property deals made by the real estate arm of nationalised lender Bankia, two sources at the central bank and at the lender said on Friday.
The sources declined to give any further details on the nature of the investigation. The probe is another blow for Bankia, which had to seek a government bailout last year because it could not cope on its own with billions of euros in real estate losses.
According to the source from the Bank of Spain, Bank of Spain Governor Luis Maria Linde confirmed the investigation to a judge when he testified on Friday behind closed doors about the bank's listing in 2011.
"The governor, in his declaration, has confirmed that the Bank of Spain is studying the operations of Bankia Habitat. Once it has reached its conclusions over this operation, it will act," the source told Reuters.
The source at Bankia said the lender - a merger of 7 regional savings banks in 2010 - had also launched its own internal investigation and stood ready to act if any bad practice was revealed.