Orange Spain launch new low-useage tariff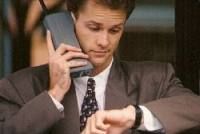 Orange España has launched a new tariff - the 'Delfin 12' - the 12 denoting the duration of the contract agreement.
The new package includes 500 MB for mobile data traffic and 60 minutes of voice telephone calls for €14.5 per month including IVA.
Consumers who go beyond the allocated inclusive allowance of minutes included in the package will be charged €0.06 per additional minute, plus the call establishment fee of €0.18.
To mark the launch of the new tariff, Delfin 12 subscribers will be charged a reduced monthly fee of €11.6 in the first 6 months of the contract.
Orange España and Vodafone España have both been active in recent weeks to Spain's shrinking mobile phone connections.