Spanish rate of inflation falls in January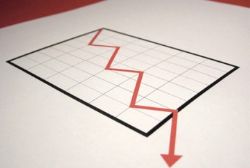 The rate of inflation in Spain reduced to 2.7% in January - down 0.2% on December 2012, as reported by the Spanish National Institute of Statistics (INE) yesterday.
The decrease was explained as being due to a continued fall in the costs of housing, transport and medicine, despite increasing prices for alcoholic drinks, tobacco and communications costs.
The INE also reported how the average price of clothes and shoes fell 14.7% during the sales period in January, when businesses competed to reduce stock through bargain pricing.
The cost of culture and leisure activities also fell by 0.7% and 2.2% respectively during January, while the cost of tobacco and alcoholic drinks increased by 2.7%.