Spain's ruling PP accused of wiretapping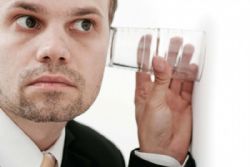 The Central Government of Spain is now faced with allegations of wiretapping, with newpapers reporting how a number of politicians and distinguished public figures were spied upon.
The allegations have angered member of the public, who have had a number of painful austerity measured forced upon them as the government tried to prevent an international bailout.
El Mundo have reported how a detective agency apparently spied on 500 political figures in the region of Catalonia alone, with agents conducting eavesdropping operations and framing politicians.
The report places the responsibility for making the orders with the ruling Partido Popular.
A former police officer, who had worked at the detective agency in question handed evidence regarding the eavesdropping operations to the country's security officials.
Interior Minister Jorge Fernandez Diaz pledged to investigate the claims, saying police would "get to the bottom" of the issue.
The allegations became public when the leader of the PP in Catalonia, Alicia Sanchez-Camacho, told police that a telephone conversation she had on her mobile phone in had been recorded in 2010.
The recent scandal has further undermined the reputation of Spanish politicians following the secret payment scandal that has rocked the PP over recent weeks.