'Plan Digital' Aims to Increase Internet use in Spain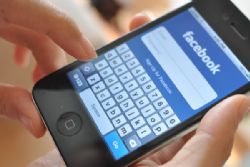 The Government of Spain has passed approval for the so-called 'Digital Agenda', which aims to promote the availability and use of new technologies, to include measures such as increasing internet access to e-commerce, mobile networks and access to public administration online.
The proposal sets specific targets to be achieved by 2015, with regards to both infrastructure and the supply of digital information and e-commerce services that is hoped to be introducedd to around half of all businesses in Spain.
The plan includes the introduction of ultra-fast networks, utilising 100Mbps and available across half of the country by 2015.
The Government's aim is for 75% of all Spaniards to be regular internet users by 2015, with 35% using 3G technology to do so. Aspirations for busnesses are for 55% of small companies to have access to the internet, with 40% openly embracing e-commerce.
This past weekend it was reported how Internet useage in Spain has fallen below both the European and World averages .