Spain's retail property owners "under pressure"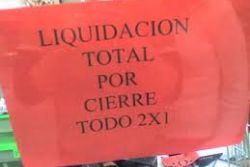 European shop landlords will have to accept lower rents in coming years to help besieged retailers cope with the rise of online shopping and weak consumer spending, French insurer AXA's property arm said on Monday.
Property owners in Spain are under most pressure, AXA Real Estate, Europe's largest real estate fund manager, said in a report called "Retail will never be the same again".
It said online shopping in countries such as France and Britain has become a "substantive threat" to store profitability, which could leave some retailers unable to afford rents that landlords would then have to reduce.
Property investors had underestimated the impact of internet shopping and the economic downturn left them "unable to differentiate between the weakening of physical sales due to the shift online from those resulting from the current recessionary environment", the report said.
"90% of future growth in retail sales in the UK, France and Germany from 2012-2016, or €91.5 billion of the €101.2 billion total, will be captured by online spend," said AXA, which manages €43 billion of property assets.
Spain is likely to see sales per unit area fall by 5.7% by 2016, ahead of France, Italy and Germany at 5.5%, 4.4% and 3.2% respectively, said AXA, using a calculation comparing the change in physical stores sales to the change in retail floor space.
Such declines would spur retailers to slash property costs to remain profitable, forcing rents to fall.
Occupancy costs in Spain, for example could decline by as much as 18% over the period, while costs in France could drop by 17%.
"Retailers will be forced to reduce occupancy costs ... For some retail units where profits are, in an economic sense, exceptional, rents will be maintained, but for others, affordable rents could drop close to zero," AXA said.
That means it would be unviable for retailers to operate from such units unless they were not charged rent.
Property investors should target larger malls with leisure and entertainment facilities with a lower reliance on retail, as well as luxury stores and discount stores that have fared better during the downturn, the report said. French stores were a danger due to the fact that a large supply of new retail developments was compounding the online problem.
About 43% of EU citizens shop online, the European Commission said in February last year, up from 26% 7 years ago. AXA said improvements in technology and a weak economy were driving more people online to find bargains.
The impact of online shopping on physical store sales has been most pronounced in Britain, where retailers such as HMV and DVD rental firm Blockbuster have gone into administration in the face of competition from online-only retailers such as Amazon.
Swathes of shops on Britain's high streets already stand vacant as retailers shut in less profitable towns. Agents are predicting a surge of demand for run-down warehouses on the edge of cities across Europe from retailers looking to improve their online delivery services.
British landlords such as Intu Properties, formerly Capital Shopping Centres, and Land Securities are fighting back against online retail by adding more restaurants and cinemas to their shopping centres to attract visitors as well as forging tie-ups with Internet firms.