Bolivia nationalises AENA-owned airports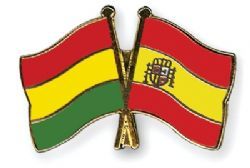 Bolivian President Evo Morales on Monday announced the expropriation of the airport management company Servicios de Aeropuertos Bolivianos (SABSA) after accusing the jointly-owned unit of Spanish companies Abertis and AENA of failing to invest enough.
Abertis is a leading manager of infrastructure concessions such as toll roads and airports, while AENA is the state-owned Spanish airport operator. SABSA operates Bolivia's 3 main airports, La Paz, Cochabamba and Santa Cruz.
Morales made the announcement in the central city of Cochabamba, where SABSA is headquartered.
The president was accompanied by Deputy President Álvaro García Linera and Public Works Minister Vladimir Sánchez.
Bolivia has now nationalized several Spanish-owned companies in the past 10 months. It expropriated 4 subsidiaries operated by power utility Iberdrola in the Latin American country, 2 electricity distributors in the regions of La Paz and Oruro, along with a services company and an investment firm. It also took over Red Eléctrica de España's (REE) Transportadora de Electricidad unit in May of last year. REE operates the Spanish electricity transmission grid.
Labor unions at Sabsa had been calling for the nationalization of the company for some time. SABSA manager Anthony Alicastro told Spanish newswire Efe that the company had been in negotiations with the government to invest €24.4 million over the remaining 9 years of AENA and Abertis' 25-year concession to modernize the 3 airports it runs.
Just last Friday Expansion reported how Abertis are considering the sale of their Airport holdings - most of which are located in Latin America.